Space Dogs – World Premiere @72nd Locarno Film Festival
Space Dogs – World Premiere @72nd Locarno Film Festival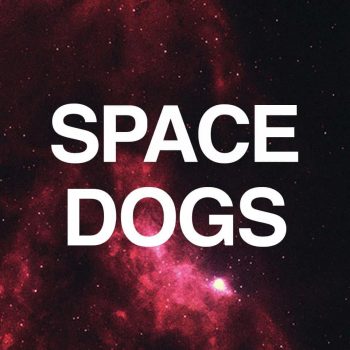 Space Dogs – A film by Elsa Kremser & Levin Peter
WORLD Premiere
Concorso Cineasti del presente
72nd Locarno Film Festival
---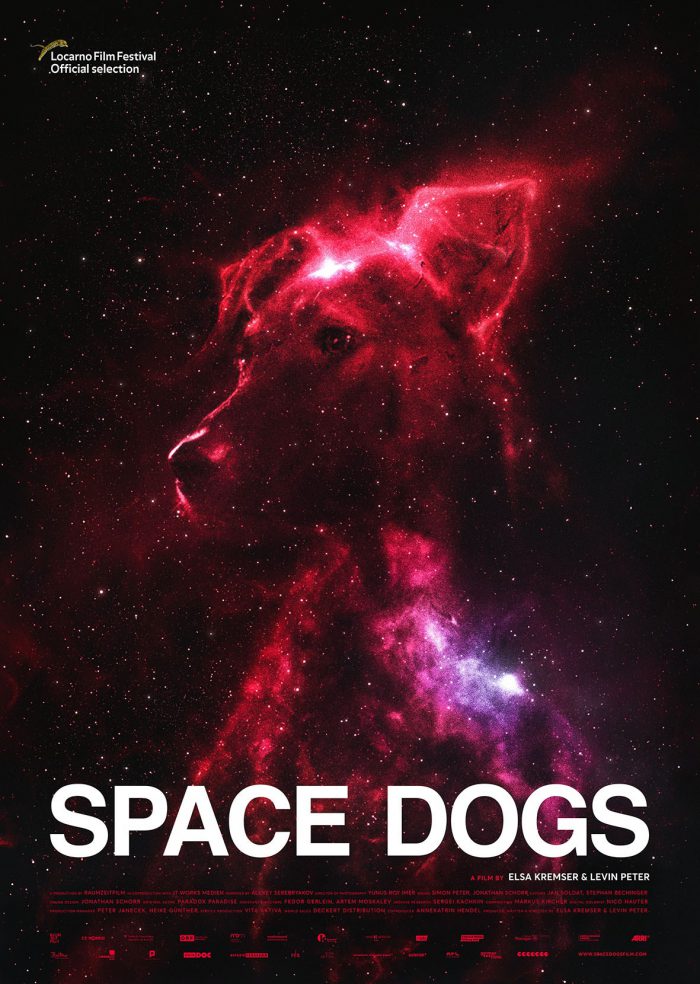 Space Dogs
Ein Film von Elsa Kremser & Levin Peter
Credits
A RAUMZEITFILM production
in co-production with IT WORKS Medien
Narrated by ALEXEY SEREBRYAKOV
Written, Directed & Produced by ELSA KREMSER, LEVIN PETER
Co-Producer ANNEKATRIN HENDEL
Camera YUNUS ROY IMER
Sound SIMON PETER, JONATHAN SCHORR
Editing JAN SOLDAT, STEPHAN BECHINGER
Sound Design JONATHAN SCHORR
Original Score PARADOX PARADISE
Assistant Directors FEDOR GERLEIN, ARTEM MOSKALEV
Archival Research SERGEI KACHKIN
Press INES KAIZIK-KRATZMÜLLER, GLORIA ZERBINATI
PARTNERS
FUNDED BY
Bundeskanzleramt Österreich
Mitteldeutsche Medienförderung
Kuratorium junger deutscher Film
Medienboard Berlin-Brandenburg
Kärntner Filmförderung
Filmstiftung NRW – Gerd Ruge Stipendium
Thüringer Filmförderung
Kompositionsförderung Dok.Fest München
IN COOPERATION WITH
ORF Film-/Fernsehabkommen
RBB Rundfunk Berlin-Brandenburg
SUPPORTED BY
ARRI International Support Program
Österreichisches Kulturforum Moskau
AFC – Austrian Film Commission
WORLD SALES
Deckert Distribution
Festivals
LOCARNO FILM FESTIVAL "Cineasti del Presente"
World Premiere
07.-17. August 2019
Locarno / SWITZERLAND
CINEFEST MISKOLC IFF "CineDocs Competition"
Hungarian Premiere
13.-21. September 2019
Miskolc / HUNGARY
REYKJAVIK IFF "Focus on Austria"
Islandic Premiere
26. September – 06. October 2019
Reykjavik / ISLAND
DOKU BAKU "Main Competition"
Azerbaijan Premiere
02.-06. October 2019
Baku / AZERBAIJAN
MOSTRA SAO PAULO "International Perspective"
South America Premiere
17.-30. October 2019
Sao Paulo / BRASIL
RIGA IFF "Documentary Competition"
Latvian Premiere
SCREENING: 22. October
21.-27. October 2019
Riga / LATVIA
VIENNALE
Austrian Premiere
24. October – 06. November 2019
Vienna / AUSTRIA
Synopsis
Wie ein Moskauer Strassenhund ins All geschickt wurde und als Geist zurückkehrte.
Die streunende Hündin Laika wurde als erstes Lebewesen ins All geschickt – und damit in den sicheren Tod. Einer Legende nach kehrte sie als Geist zur Erde zurück und streift seither durch die Straßen von Moskau. Laikas Spuren folgend und aus Perspektive der Hunde gedreht, begleitet 'Space Dogs' die Abenteuer ihrer Nachfahren: zweier Straßenhunde im heutigen Moskau. Deren Geschichte handelt von inniger Gefolgschaft, unerbittlicher Brutalität und schließlich von ihrem Blick auf uns Menschen. Verwoben mit bisher unveröffentlichtem Filmmaterial aus der Ära der sowjetischen Raumfahrt formt sich eine magische Erzählung über die Moskauer Straßenhunde – vom Aufstieg in den Weltraum bis zum Leben am Erdboden.
How a Moscow street dog was sent into space and returned as a ghost.
Laika, a stray dog, was the first living being to be sent into space and thus to a certain death. According to a legend, she returned to Earth as a ghost and has roamed the streets of Moscow ever since. Following her trace, and filmed from a dog's perspective, Space Dogs accompanies the adventures of her descendants: two street dogs living in today's Moscow. Their story is one of intimate fellowship but also relentless brutality, and is interwoven with unseen archive material from the Soviet cosmic era. A magical tale of voyagers scouting for unknown spaces.
Facts
Running time 91 MINUTES
Original language RUSSIAN
Subtitles GERMAN, ENGLISH
Location MOSCOW, RUSSIA
Screening Format DCP
Sound Format DOLBY SRD 5.1
Aspect Ratio 1:2.39
Pictures/Sec 25
Running time 91 MINUTES
Original language RUSSIAN
Subtitles GERMAN, ENGLISH
Location MOSCOW, RUSSIA
Screening Format DCP
Sound Format DOLBY SRD 5.1
Aspect Ratio 1:2.39
Pictures/Sec 25
Gallery